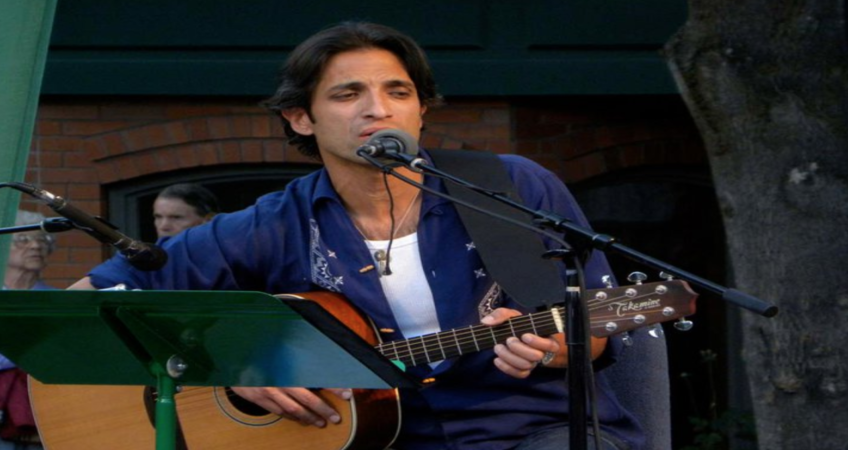 Interview with René Millán: Broadway, Film and TV Actor, Singer and Teacher – Rejoice In Your Voice™ Masterclass Podcast
Welcome to the Rejoice In Your Voice™ Masterclass Podcast, where I interview industry professionals, asking important questions of conductors, agents, singers, coaches, teachers, and directors, sharing powerful knowledge to help you craft your path to performing success! For, I want you to have the thriving singer's life you deserve!
In today's Rejoice In Your Voice™ Masterclass Podcast, I am thrilled to introduce you to René Millán, acclaimed stage, film, and TV actor… and my super cool friend.
Click the "play" button below to listen to the interview with René…
[hb-single-audio aid="4″]
[hb-single-audio aid="5″]
René made his Broadway debut in The Wild Party directed by George C. Wolfe.  He spent seven years as a member of the prestigious acting company at the Oregon Shakespeare Festival. 
He originated the role of Juan José in the world premiere of American Night: The Ballad of Juan José.  A role he went on to performed in well-known houses across the country.
He has been seen on, CSI: Miami, Arrested Development, Third Watch, and Days of Our Lives. René has an M.F.A. from the University of Washington's PATP in Seattle. He is the owner of René Millán Acting Studio and is currently living in Nashville working on a film… where he playing the role of the Devil, developing a literacy program for students, teaching acting workshops, writing book about his acting approach, and loving on his two sweet kiddos. He is a busy guy!
To top it off… Rene is also a singer… a tenor no less 🙂 
René and I studied and performed together at the University of Redlands while completing our undergrad degree. He is truly a talent and today you will hear from René powerful insights on life, the craft of acting, and how to be a dynamic performer. (Alas, no Flashback Friday photos to post.)

Click on the podcast above to hear what René has to say about…
– managing performance nerves
– developing a believable character
– audition strategies
– true success
I wrote down many golden nuggets from my the interview… my favorite quote from René is, "Breath plus story brings freedom." I love that!
Share below what you loved about this interview in the comment section below and pass this interview on to a friend so he or she may be inspired as well. 
Visit René's website at  renemillan.com
Follow his facebook page at René Millán Acting Studio 
Happy singing!
xoxoxox
Tricia
P.S. Would you like to take voice lessons?
Email me today for your free 30-minute singing lesson and voice assessment in-studio or via skype – my email: triciapine@rejoiceinyourvoice.com
I look forward to hearing from you!