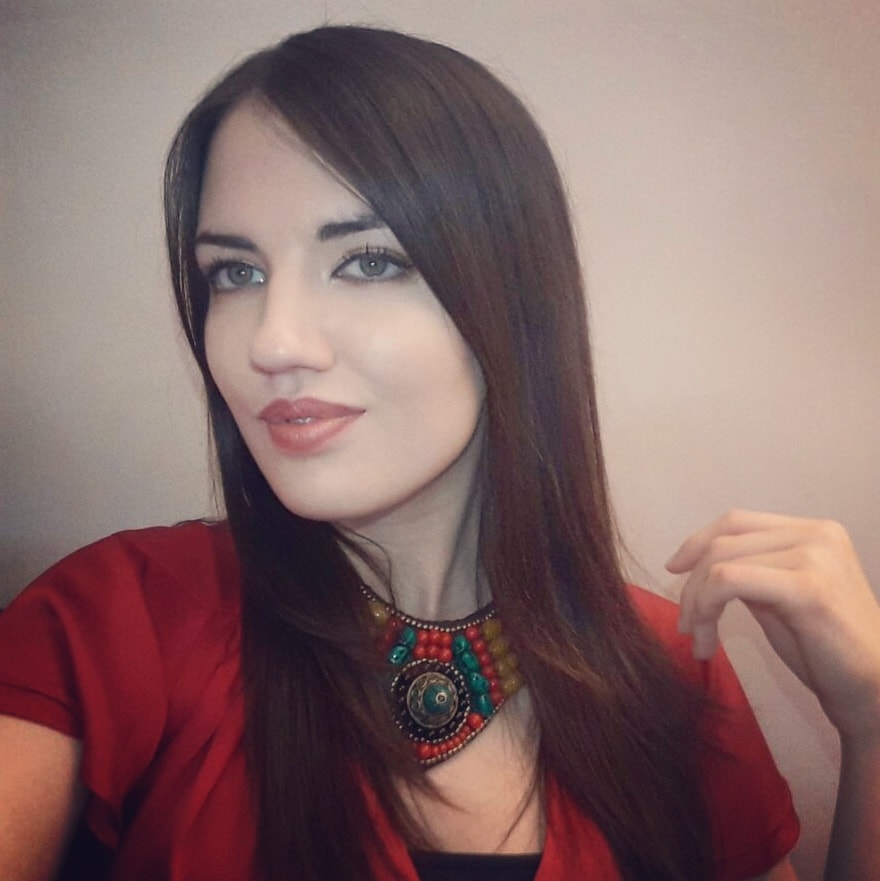 "I can't even describe how grateful I am for meeting such a professional as Tricia. She puts all of herself into work while giving you a specific instructions about what to do with your voice and how to feel better about the connection with your body and mind. The result is to be able to produce a beautiful sound while feeling relaxed and joyful! She helped me to find a balance between the breath support and vocal placement and how to project my voice in a healthy and good sounding quality.  She will not stick to only one way of helping you find your voice. She will experiment with you to find a way of what helps you the most!! With Tricia, every lesson is an improvement and a step forward towards better vocal technique!"
Ida Magarasevic
Singer
Serbia, Belgrade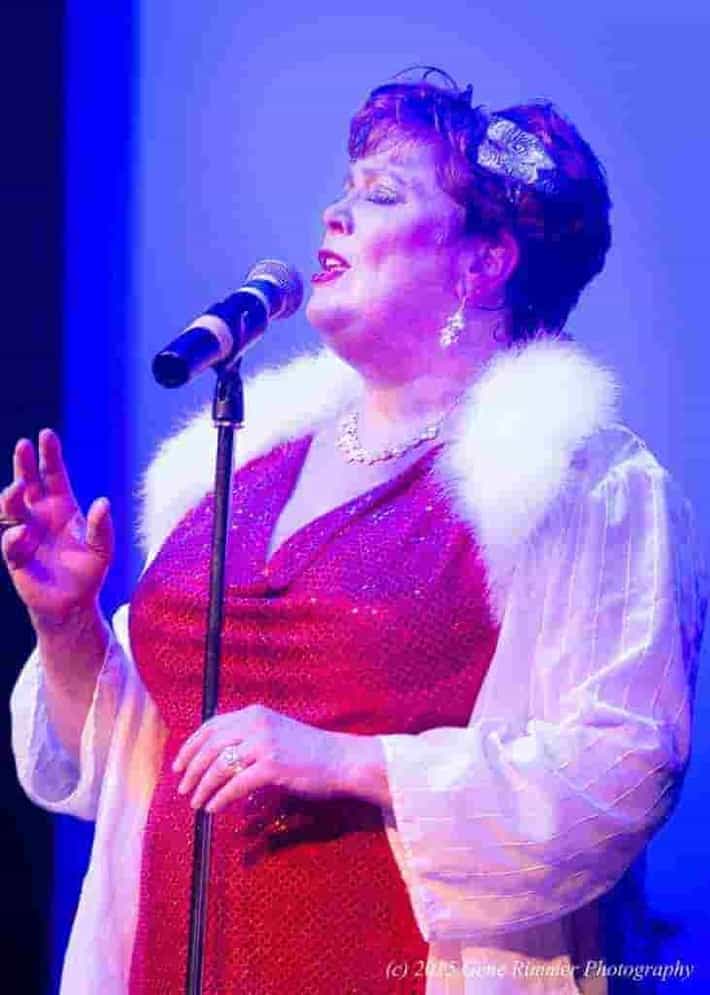 "I can't say enough about Tricia's influence on my singing. To me, she's my vocal 'guardian angel!' So if you have a chance to avail yourself of her skills, DO NOT PASS IT UP!"
Michele Spohn
Singer Jacksonville, Oregon
"I describe Tricia as "magic" and "a genius" to musical friends and bandmates. She is an absolute pro, with many varied ways to approach any vocal issue, and has a calming, supportive demeanor that will put any singer at ease and allow him or her to comfortably manifest the full musicality of their voice."
Bill Huston
Singer/Songwriter
Monacle Band
Boulder, Colorado
"I choose Tricia for my 10-year-old daughter, who wants to be a pop star, because she listened to and respected my daughter's present needs and future dreams. As a teacher myself, I saw her use of a wide variety of techniques. I mostly appreciated she was using the whole body to allow best use of the voice. Once we started lessons we were introduced to a community of people who were who were exploring themselves, their voice and performance together. Individual lessons were fun and challenging. Performance classes gave all of us a space to perform in comfort or gain confidence from watching others. We have moved away, but continue to use Skype as we can't find a better teacher."
Diane Sowerby
Christchurch, New Zealand
"Her expertise is deep and shows in her ability to address vocal challenges from physical, mental and artistic angles. Above all, her enthusiasm for singing and love of music shines through the whole experience. I have seen my own improvement in that short time, and heartily recommend her instruction – it works!"
Rick Tisinai
Singer/Songwriter and Doctorate of Music
Composition
Lafayette, Colorado
"A true teacher is a rare blessing, someone who inspires and uplifts, by her very presence, energy, enthusiasm and wisdom sets the stage for life changing results.  I recognize the mark of a true teacher when her instruction transcends the topic being taught and is applicable across all aspects of my life.  Tricia Leines is such a teacher.  She nurtures her students with a tender hand while simultaneously holding us accountable for doing the work that we know will lead us on to the ultimate fulfillment of our goals.  Mrs. Pine is not only a fabulous singer in her own right, she is able to do what many who excel in a particular field can not do, translate her skill and experience in easily understandable ways so that her students know and understand exactly what they must do to advance.  Her studio is warm and welcoming as are the other students whom she attracts.  I highly recommend her."
Eeshan Amore
Speaker and Life Coach
Boulder, Colorado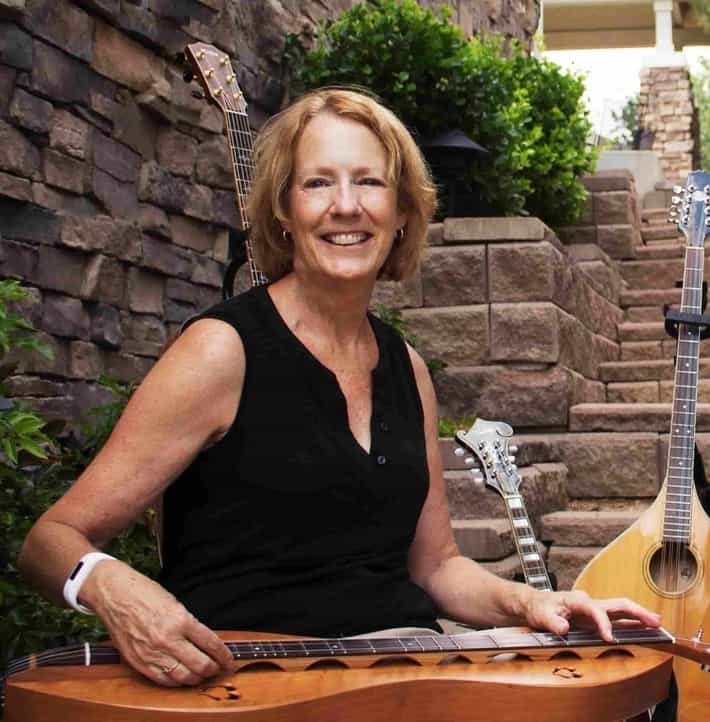 "I have been involved with singing and music most of my, from high school and church choirs to informal folk groups. Although I have always had excellent choral instructors, I didn't get the personal attention and expertise to understand and develop the sound I wanted from my voice. Tricia's approach goes beyond just teaching me to sing a song, she has helped me to develop the vocal skills and techniques to have the confidence to take on any genre and song."
Ruth Price
Singer/ Instrumentalist
Westminster, Colorado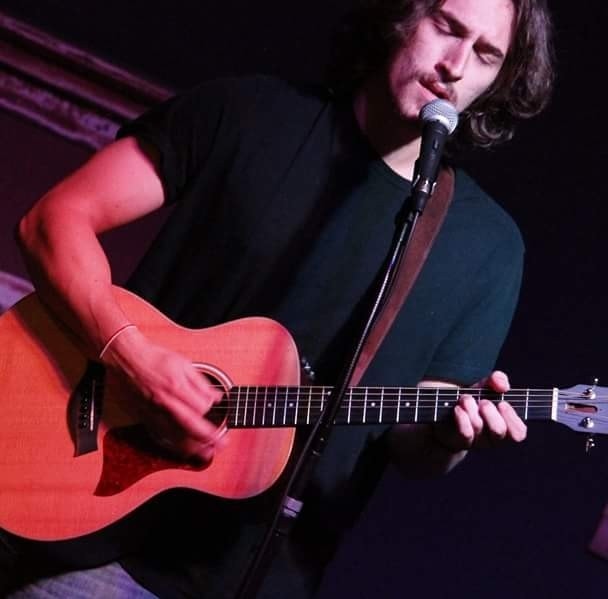 "From my very first lesson, I was amazed with how comfortable I was singing around Tricia, and how supportive and committed she was to helping me find my inner voice. It didn't take long to notice significant improvements in my overall tone, pitch, and confidence in my expanded range, but my greatest achievement was the discovery of my own unique voice after stripping away my impersonations of favorite artists."
Michael Mathern
Singer/Songwriter Lafayette, Colorado
"Tricia really delivers!! In fact, she just gives and gives and gives. I love her teaching style. She takes an authentic active interest in every student and meets you at your level, wherever you're at with singing. I can see the change in my singing voice already."
Tom Wells
Singer/Songwriter Boulder, Colorado
"Her ability to work with not only the voice, but also the body and the mind is what makes her teaching style unique and brings out the best in the singer. She truly cares about her students, wanting to help them become not only better singers, but better people as well."
Laura Lauda
Singer
Boulder, Colorado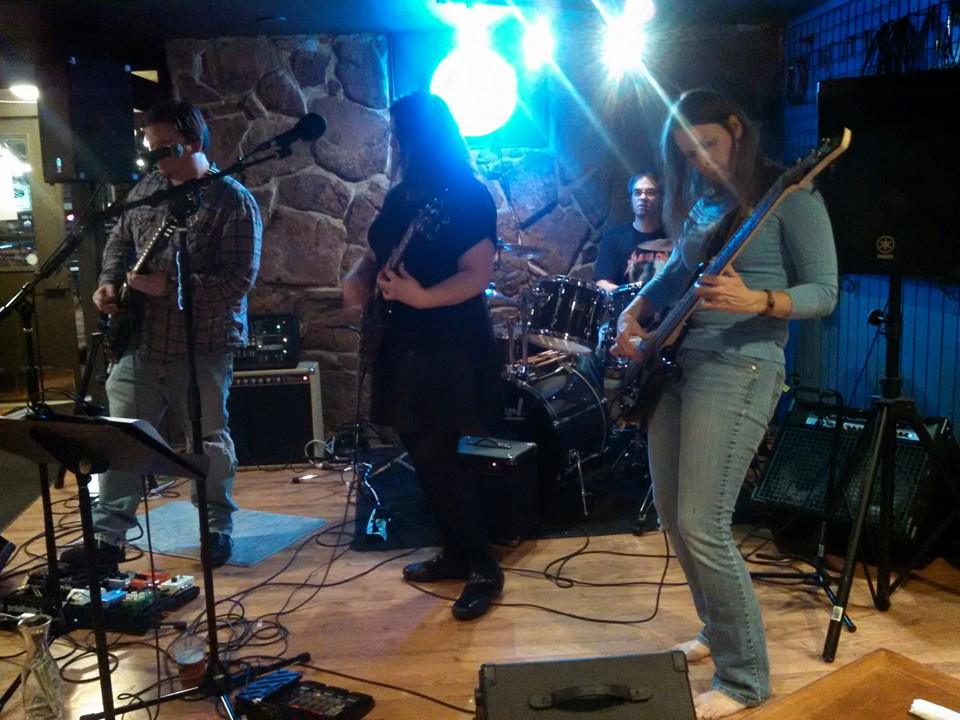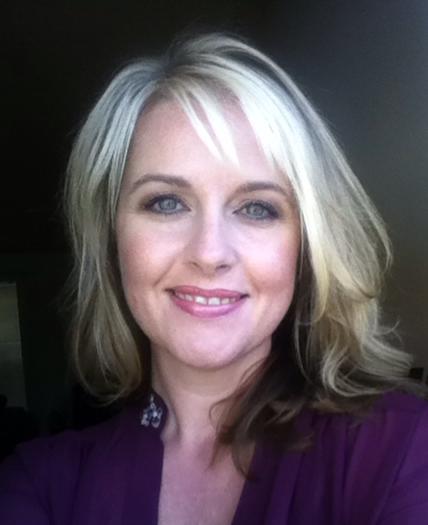 "Talented, Resourceful, Inspiring, Comfortable, Innovative, Attentive… This only touches the surface of what Tricia blesses those of us around her with. She combines the most innovative ideas with the basics and what I find myself dancing away with after each encounter is peace, confidence and a better understanding of what my whole body is capable of. With her help, I have regained my confidence, tackled vocal fatigue, learned new techniques and rekindled my love for singing. I've known Tricia for many years and if I were to use one word to describe her…it would be authentic. She is the real deal, what you see is what you get. Professional, engaging, experienced and an absolute joy to work with."
Leah DiMambro –
Singer and Speaker Ashland, Oregon
"There are rare times when we encounter those who are true Masters in their fields. Tricia Leines is one of them. But unlike many who are truly exceptional in both their depth of knowledge and their ability to create or perform (which she is), Tricia is also quite gifted in her ability to teach, to mentor, and to share her knowledge and her skills. She understands how to reach each of her learners and meets them wherever they are on the path. She has patience and humor and a genuine desire to help others find their voice and to share it with the world. And she truly believes we each have a voice that the world is waiting to hear; we need only to invest the hours in honing and shaping our own unique voice and to have the mindset that empowers us to do so. In this 4-week class, I learned more than I ever thought possible … about how sound is made and how our body in unison is the instrument through which sound is created. I learned that paradigms and perspectives matter much more than I realized. And I'm just beginning to learn the power of perseverance. I hope to continue learning from Tricia for a long time. I've just begun and I'm very grateful to her for helping me find the path. Thanks to her encouragement and her excellent teaching, I'm ready to take the next steps."
Mary-Jo Calandriello
Singer
Golden, Colorado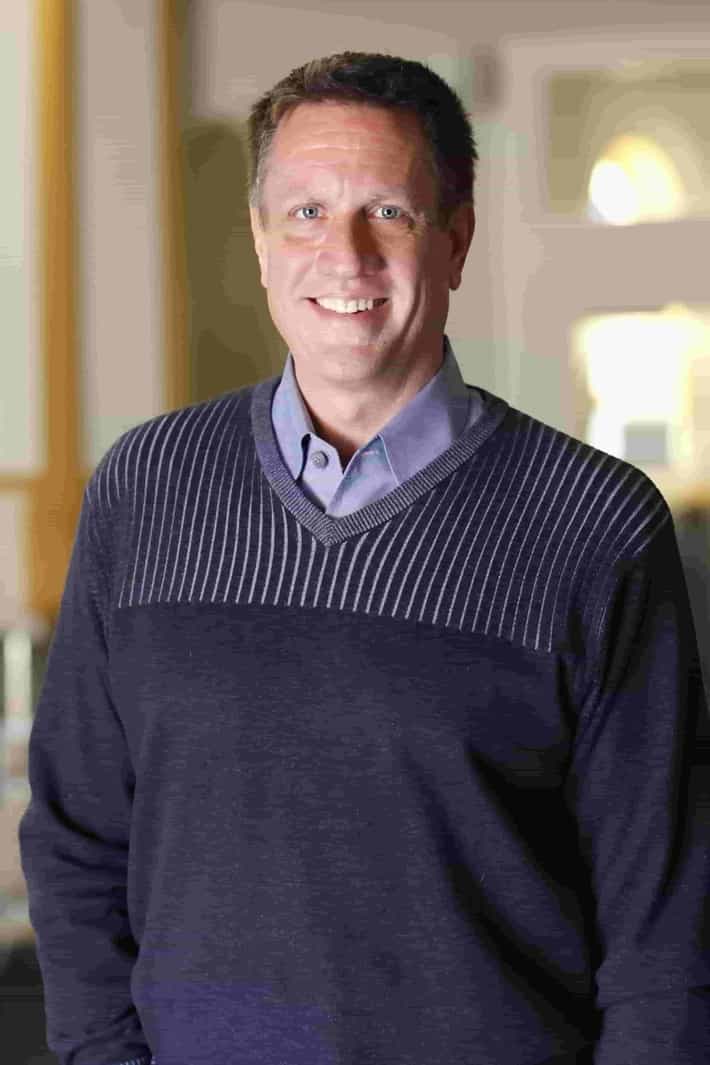 "Tricia Leines is a dynamic, enthusiastic and knowledgeable teacher and vocal coach.  Great at diagnosing vocal difficulties AND offering comprehensive solutions.
She held two workshops for the members of our choir, one for men and one for women.  What a fantastic experience!  Prior to her working with us, I would describe the sound of our choir as slightly timid, with a fair amount of vocal tension or pressure in the upper registers.  Every one of our singers enjoyed not only learning some game changing vocal technique, but also raved about Tricia as a person and the fun, positive and contagious energy she brought.
It is obvious that she has a real passion for her vocation and for the people fortunate enough to work with her.  Not only did the sound of our choir improve, but the overall enthusiasm and attitude from our singers has changed for the positive as well.  Thank you, Tricia!"
Dave Davis
Director of Music
Sacred Heart of Mary Church
Boulder, Colorado
"I've started singing again so that I can feel really confident and sound great when I sing and speak. I cannot recommend 
Tricia
 enough! I've worked with many teachers since I was 16, but Tricia is the only one that I felt really "got" me and my voice challenges! Before I met Tricia, I had all but given up on singing. After years of trying to be a good, competent singer, I had developed a ton of stress and tightness in my body as well as in my voice. My voice kept sounding worse and my confidence plummeted so much that I no longer wanted to sing for anyone, not even myself. After Tricia and I started working together, I saw quickly that all the training I received had just taught me tons of bad habits. She showed how to find my natural voice and how to get myself out of the way of making the magic happen. With her guidance, I can now easily and healthily sing and speak with my natural beautiful voice, thoroughly enjoying the sound I make so much that I have reconnected to the joy of singing. Tricia is AMAZING! If you have aspirations to be a better singer, Tricia is THE best one to get you there!"
Jennifer Olson
Singer/Speaker/ Business Owner
Boulder, Colorado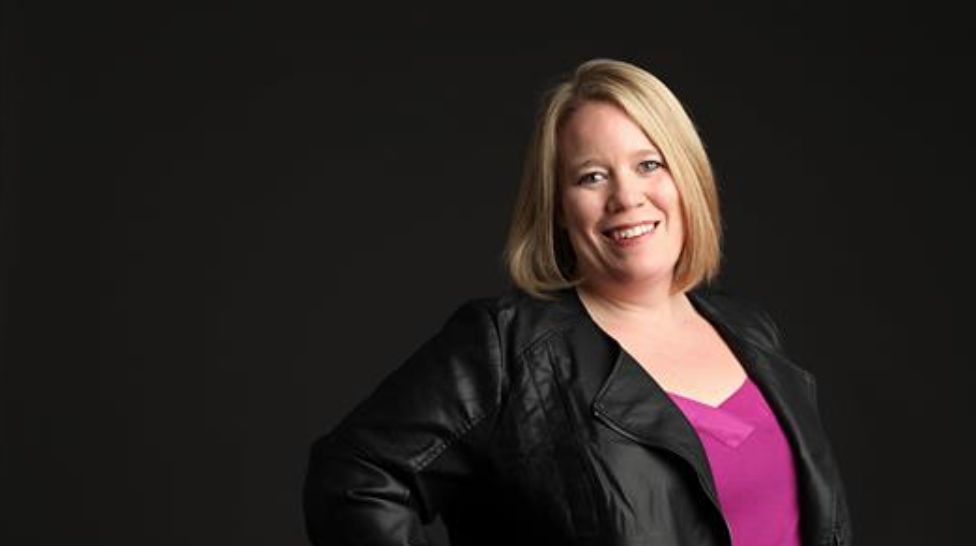 "I have never worked with any other instructor who cares as deeply about or is as invested in their students as Tricia. Her patient dedication, mastery of technique, and aptitude for meeting a person where they are at has fundamentally changed the way I experience use, and own my own voice. Before I met Tricia I had no sense of how to approach a whole host of issues I was having with my singing. But after working with her for over two years I have discovered aspects of my voice I didn't even know existed. Many of the big issues I was having are now things of the past. The profound influence Tricia has had both on my voice, and life, has been nothing short of magic."
Sarah
Singer/Worship Leader,
Boulder, Colordao
"Tricia does an awesome job of identifying what each student needs. I relate well to her wholistic approach to teaching, and find that her lessons have a great balance of voice technique, mind-body awareness, and fun! The energy she brings to each lesson is contagious, even when a busy week has sapped my motivation. Lastly, she is genuinely invested in her students' growth, and treats the learning process as a joint-effort rather than a one-way road. Excited to continue working with her and push my limits in both singing and beyond!"
Zac Hummel
Singer
Denver, Colorado
"Tricia is such a wonderful person. She is very knowledgeable about singing and voice. She teaches singing with her heart and she really cares about her students. She really helps me not just my singing, but she has boosted my confidence to perform in front of people. There is such good feeling when my friends notice how my singing is different now. It's much better they say and it's because Tricia has been teaching me. Do you want to sing better and strengthen your voice? Tricia is the answer"
JakaPuro
Singer/Musician
Boulder, Colorado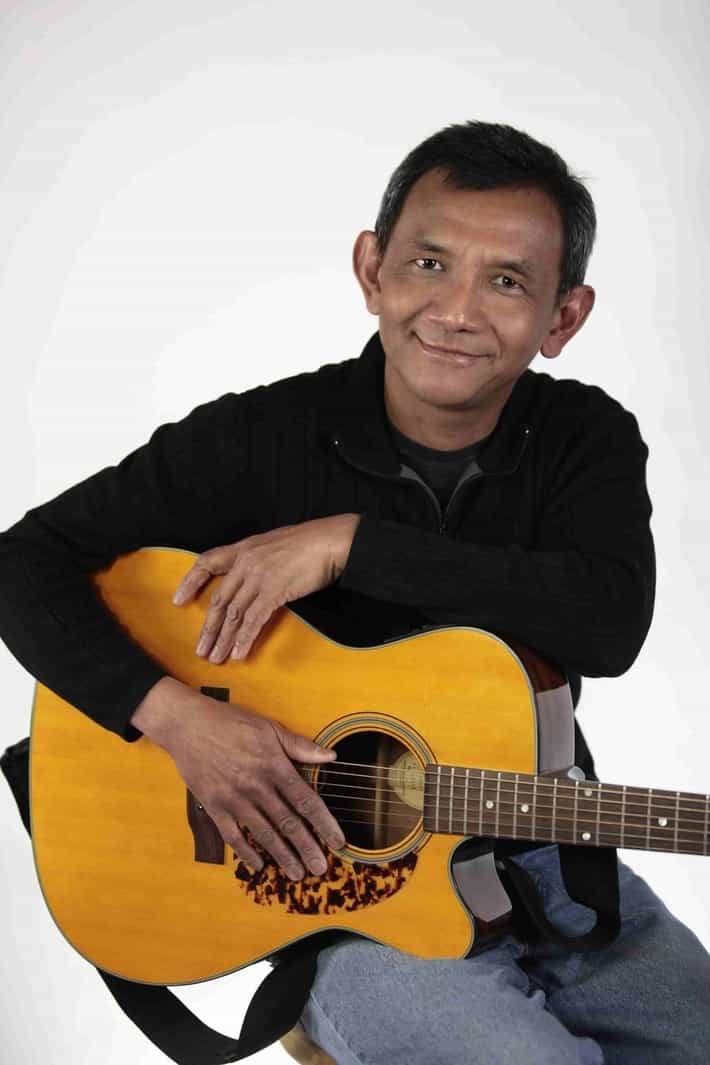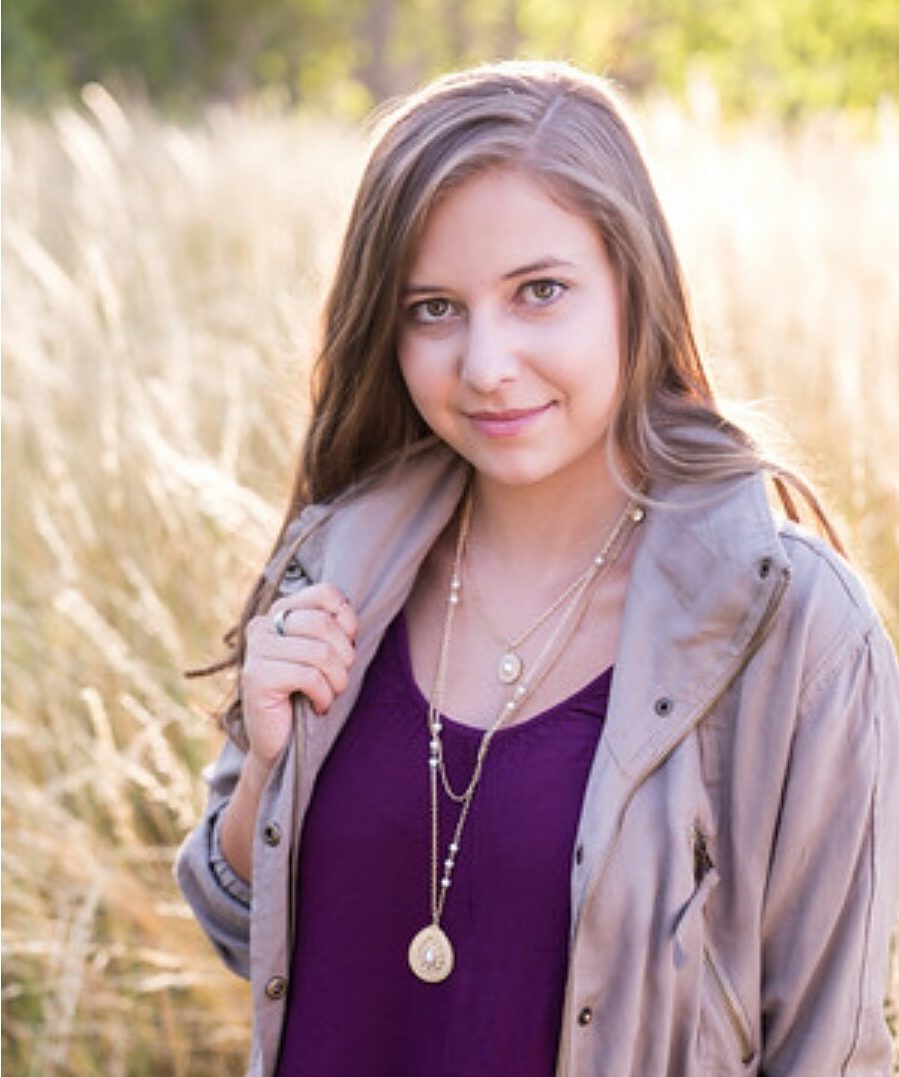 "Before I started working with Tricia, I was not able to match pitch very well and my voice was not strong or developed. I have worked with Tricia for about 4 years and in those years, I have learned to sing out confidently without straining. In addition, she helped me ear-train, so I would be able to match pitch. Through this work I also gained the tools to do solos, audition for upper level choirs, compete in vocal contests and I earn a spot on choir leadership counsel. Tricia has put so much time and effort into helping me progress as a singer and keeps me singing for myself even as I am now in college moving away from studying music. I have my voice outside of choir and am also able to sing loud and strong with freedom. Tricia has helped me find my true voice and I couldn't be more grateful!"
Holly Santman
Singer
Superior, Colorado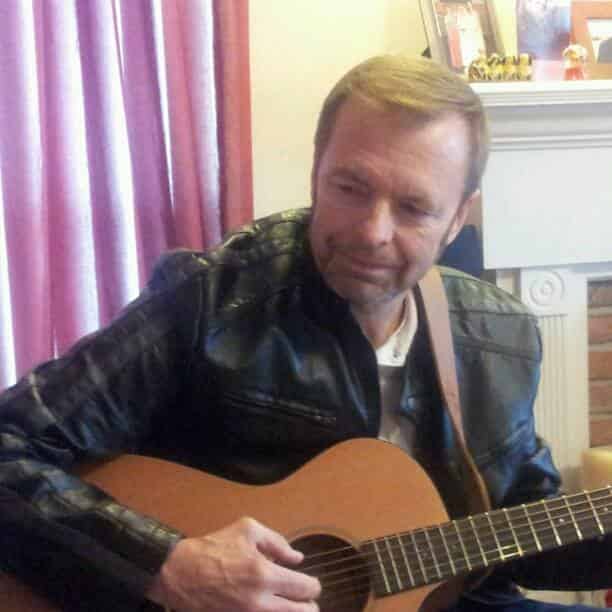 "Before I met Tricia my voice was always hurting from pushing and straining from poor technique. My tone quality was mediocre. Tricia has taught me how to sing with very sound technique which has taken away the strain and fatigue from my singing. Our work together has allowed me to achieve a much fuller and better sounding voice. She is great fun to work with. I would highly recommend her."
Bernie Scott
Worship Leader
Faith United Methodist Clay, Alabama
"Singing has always been a great love of mine so it was with sadness that I stopped because of vocal pain. A friend introduced me to Tricia Leines and within the first lesson I knew this would be different and that singing would now be part of my present and future. Tricia Leines is an extraordinary vocal technician and has helped me identify how sound feels – completely different than anything I have ever experienced. She has given me so many tools now and am having such fun playing with sound and singing high notes with ease and no pain! Singing is such a joy and I am profoundly grateful to Tricia Leines for helping me find my way back to my great love. Tricia's energy is boundless, and she brings incredible enthusiasm, support and an almost mystical humanity to every lesson."
Mary Wila
Singer/Songwriter
Louisville, Colorado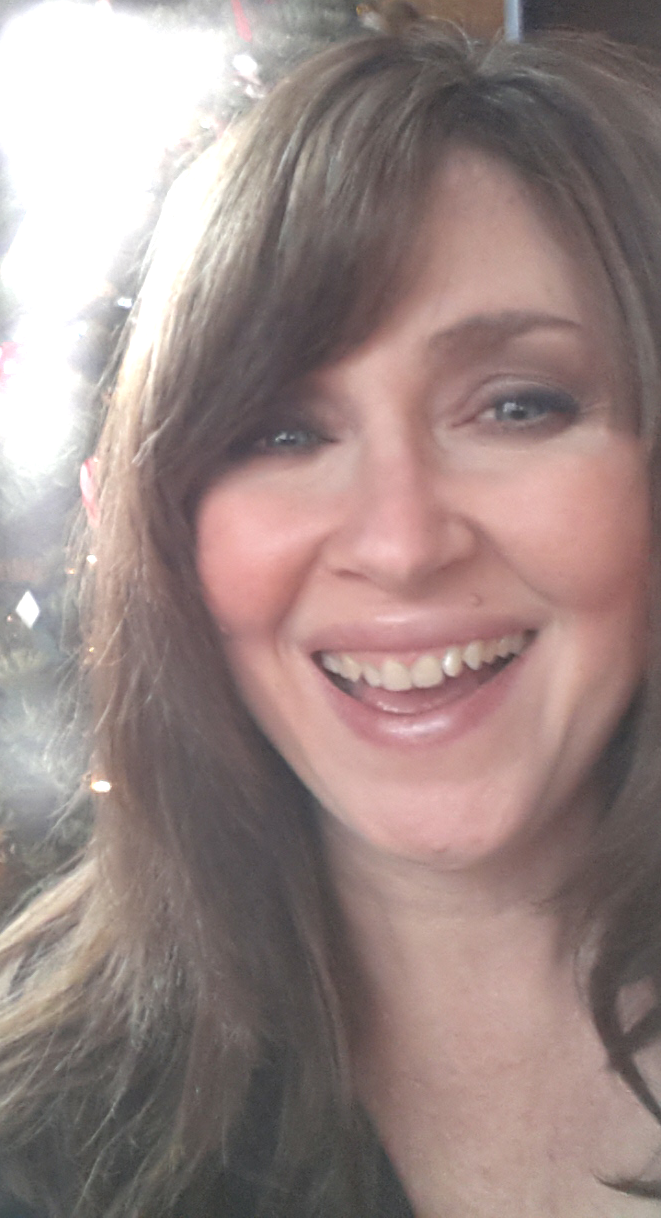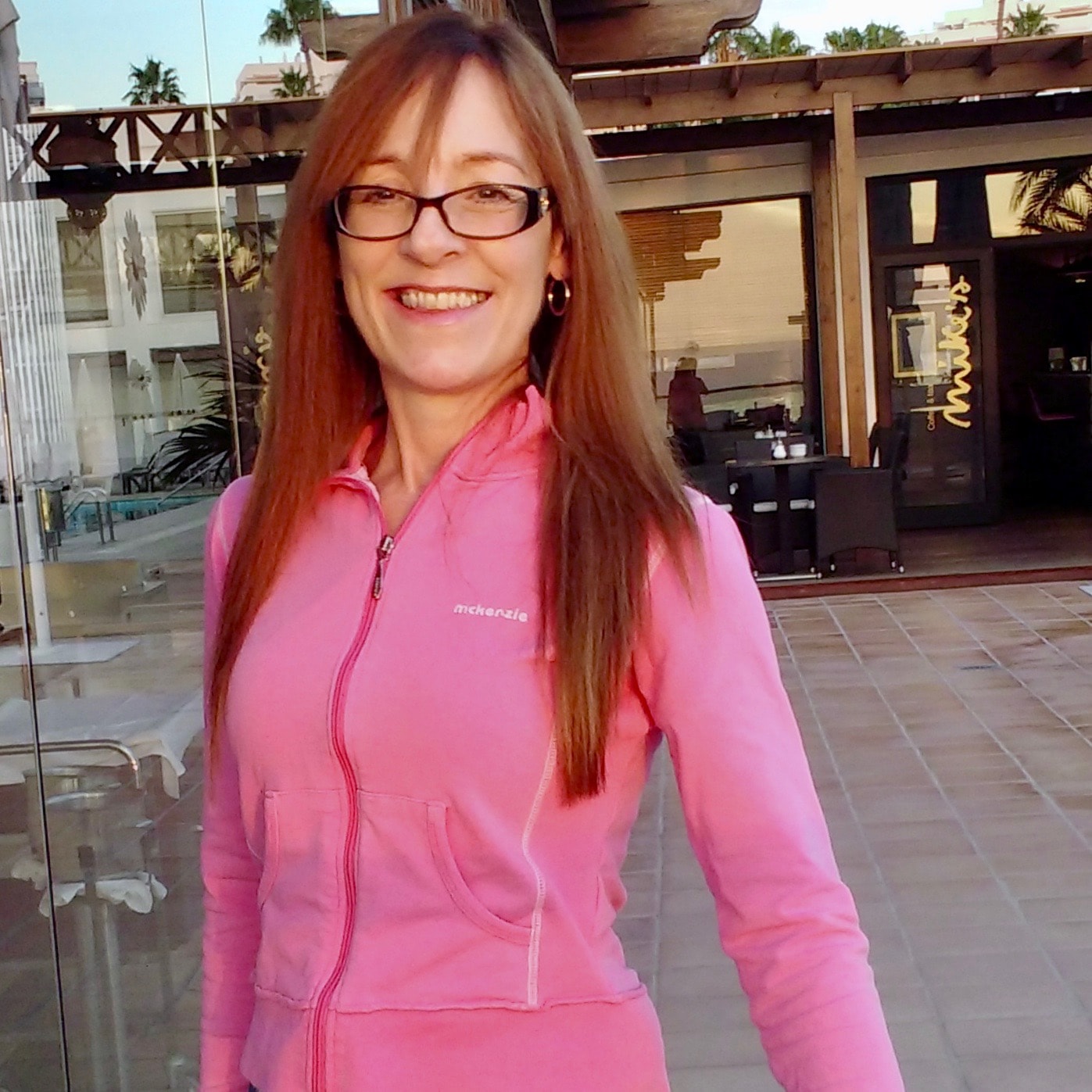 "From the very first moment Tricia put me at my ease.  I had never had singing lessons before, and was not at all confident. I had two things holding me back – 1. A lack of belief in my voice, I felt it was pretty poor and I couldn't sing as well as other people, and 2. I had poor technique. Tricia really helped me with both. Because I believed my singing wasn't good enough I used to push a lot hurting my throat. Tricia taught me how to relax and open and get more resonance, and very importantly to 
accept
 my voice. In accepting my voice, I felt more relaxed and open and my voice doesn't feel strained even if I have been practicing for a few hours (which is incredible for me!).
What I really love about Tricia is that she works on a spiritual level with me. By that I mean she helped me to recognize when I was singing from 'ego' – that is, when I was pushing and trying to make my voice different, because I believed it wasn't good enough, and when I was allowing something bigger and divine to come through me. I think the teachers we need come into our lives at the right time that was certainly the case for me. Her ethos, compassion and values really gelled with me. Singing for me has been about recognizing and changing the limiting beliefs I had about myself; accepting and loving my own unique voice; and acquiring the skills and techniques to express my voice and creativity comfortably. Tricia, has been wonderful in all of these dimensions, and I look forward to continuing to work with her."
Joanne Coyle
Singer/Songwriter
Edinburgh, Scotland
"Tricia has been an amazing voice teacher! Before taking lessons with her, I participated in school choir but never had one-on-one attention. In choir, I never understood why I couldn't easily reach high notes, and why my voice felt heavy and constricted near the upper regions of my range. After taking lessons with Tricia, I realized it wasn't just a part of my voice, it was a problem with how I had been taught to sing- and even better, there was a solution! Now, after taking lessons for 2 years with Tricia, my voice has improved so much! It feels easy and open to access my range, no matter where in my voice it rests. Just last week, my mom came to a lesson and afterwards she told me how proud and amazed she was that my voice had improved so much! Beyond it sounding better, it is easier and more fun to sing! I love taking lessons with Tricia, and wouldn't stop for the world!"
Linnea Wolniewicz
Singer and Actress
Niwot, Colorado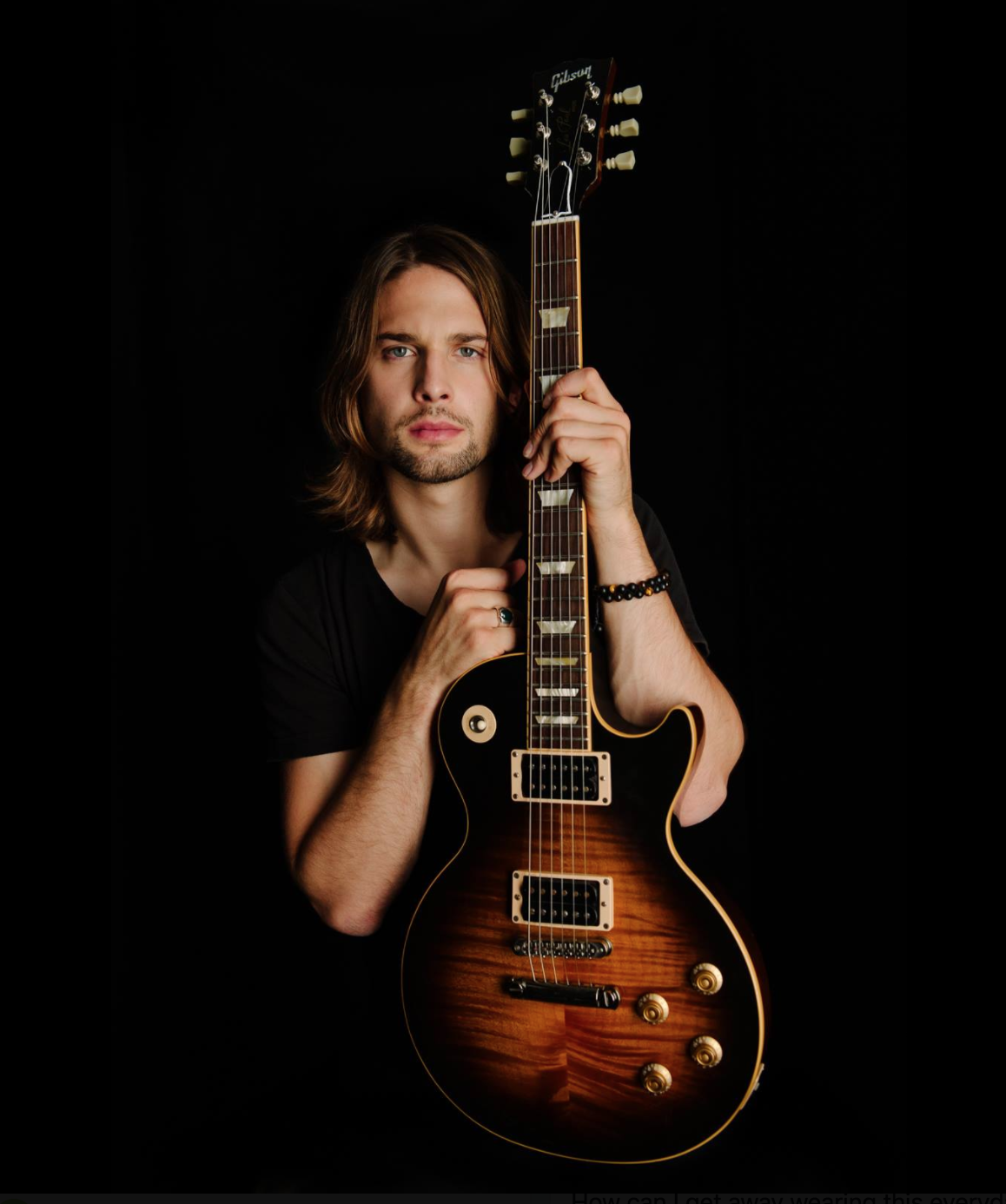 "I am amazed at the difference her training and techniques have made in my voice. My confidence in my ability to sing has sky rocketed since working with her. The techniques Tricia taught me made an immediate difference."
David Myhre
Singer/Songwriter
Nashville, Tennessee
"I had been struggling many years with my vocals. I have had so many vocal instructors but none seem to really find the root of my vocal issues. I was just about to give up and thats when I heard about Tricia. I immediately scheduled my lessons and things have been going up hill since then. The tension I use to struggle with in my voice is gone and I have really become consistent in placing my voice in the correct spot. Tricia quickly pin pointed the root of my issues and explained it in such a easy way to understand in order to correct it. Her techniques really work and make sense. I would recommend Tricia to anyone searching for a vocal instructor who truly knows and understands the complexities of singing. Trust me, your voice will improve within the first two lessons, I know mine did…. Thank you Tricia!!"
Mark Burchfield
Singer
Worship Leader
Gastonia, North Carolina