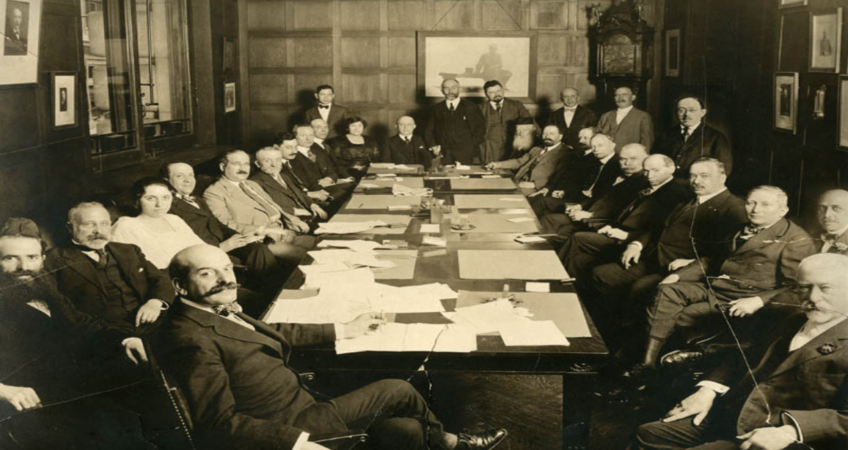 Crave more fun? How I faced my inner critics and found more joy!
Making room for joy in your life is a win-win for everyone!
I did something this week that surprised even me; I signed up for dance class. 
With my performance background, it may not appear to be too far a stretch 🙂 … but this choice had nothing to do with resumes, backgrounds, or to-do lists… and everything to do with heart.
And like with most tender ideas, it began with an intense tug-of-war as all of my inner critics gathered to tell me they thought…
"Seriously, are you crazy?"
You don't have time.
"Tricia, you are a business owner, professional singer, mom, and wife… you don't have time for that silly stuff."
You don't have enough money.
"Every dollar matters. Tricia, this is frivolous use of your hard earned cash!"
You are so unfocused.
"Dancing will not help you in your work. You are voice teacher… Kick-ball-changes won't help you with your students."
You are pretty selfish.
"Your day is packed… you'd think than rather than put one more thing on your schedule you would spend time with your family and relax."
You are too old.
"I could understand if you were a teenager, but taking dance class at 42-years-old is really pushing it."
You make things so complicated.
"Tricia, why not just turn on the radio and dance like everybody else? Hello! iTunes radio is free. You don't need to pay for a class to dance!"
You have no idea what you are doing.
"Tricia, really, now, it has been years since you were in class – you are gonna look  idiotic."
But the core of this conflict goes deeper yet –
You see, my heart loves to dance, and it was my love that made it such an easy target.
This vulnerable, child-like, joyful love gave space to the last and most powerful critic of all…
 Who do you think you are?
"Who are you to think you get to do what you love?"
Wow! And Wow!
Wow! Because I have been listening and following these inner critics for years.
And Wow! Thank heaven, I am not listening to them any more.
There was a time when I would answer a strong "Yes! You are right!" to every one of those critical voices above.
I would focus on productivity and purpose. I would judge my day – my worth – by happiness, by check-lists, and by projects completed.
I am so deeply grateful that my heart's desires never gave up on me and were not dissuaded by the daunting tasks I put before us.
These fanciful sprites of pure joy fluttered patiently, ever so gently wrapping on the windowpane, beaconing me to join them…
"Can Tricia come out and play now?"
For me, it wasn't a sudden dash to the window rushing out into the sunshine…
It started with a bending of my ear, then a sideways glance, a head nod, followed by brief eye-contact, a gesture… each acknowledgment accumulating over time to a final face-off, a stare-down with my divine. A place where my journaling, meditating, an interesting book, a silent prayer, a by-chance conversation, an evening walk, a beautiful meal, or singing a song I love – led to full reckoning.
But in this stare-down, the critic's voices bellowed and wailed louder than before.
Miraculously, as it often is, the tiniest voice with purest resonance, an angelic timbre, cuts through the cacophony of sound, past the intellects, worriers and saviors, over the heads of the pragmatists and helpers, through the neigh-sayers and bullies straight to heart of the vulnerable listener enveloping the soul and giving light to the core purpose.
I took a deep breath and went to my window, nearly glued shut with layers of paint.
I could see through the glass so much beauty and freedom.
I turned the rusty hinge and muscled the window up; paint chips falling to the floor, creaking channels, lopsided in its ascension.
But I did it. It was finally open.
Wide open.  
A tearful reunion commenced as my playful sprites fluttered about singing…
You are playful.
You are soulful.
You are loving.
You are eternal.
You are deserving.
Tonight, I go to my first dance class… Little does my teacher know her class is less about …5, 6, 7, 8 and all about love!
[Tweet "Making room for joy in your life is a win-win for everyone!"]
Join me in this journey…
What purposeless and joyful action have you been putting off?
What inner critics are keeping you from engaging in your child-like fun?
What small step could you take today to honor your heart's desire?
Funny this is… each time I have chosen to listen to my joy and took action to follow my heart's desire… life, from relationships to work have improved. Making room in your life for joy is a win-win for everybody! 
I would love to hear from you in the comment section below and please share this post with your friends 🙂 
Until next week… Rejoice In Your Voice™!
xoxoxox
Tricia
P.S. Would you like to take voice lessons?
Email me today for your free 30-minute singing lesson and voice assessment in-studio or via skype – my email: triciapine@rejoiceinyourvoice.com
I look forward to hearing from you!