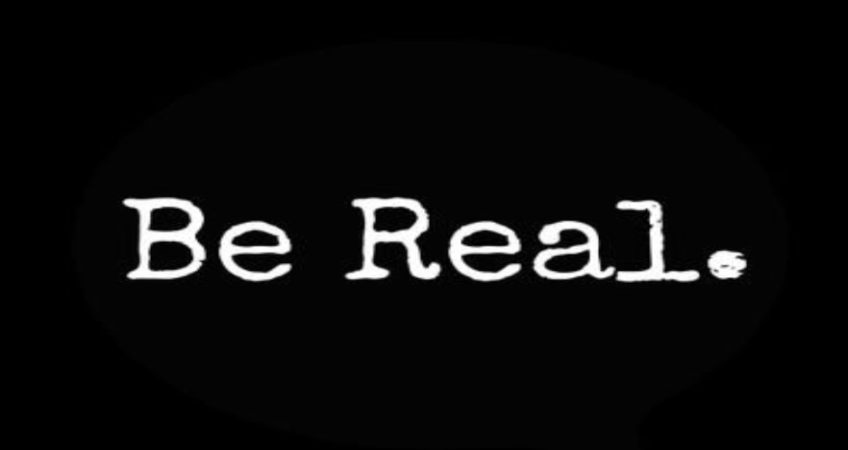 The Lies of the Music Industry & How to Help Our Young Singers Avoid the Deception
My Broadway Call-Back
I had made it to the 3rd round of call-backs for the understudy role of Christine in The Phantom of the Opera on Broadway, two other ladies and I were in the running. It was a dream come true to be so close to a role I first experienced while on high school drama trip to NYC.
And to top it off, that week I had a friend who gave me orchestra seat tickets to see the show.  I had seen it before, but never had such great seats…. 5 rows from the stage.
Lip-Syncing on Broadway… No way!
I make it a point to analyze performers while they sing… it is a wonderful opportunity to learn. So, when the character Christine sang, "Think of Me," I paid extra close attention to her technique. When the last "high d" came… I sat there dumbfounded. I shook my head and leaned forward in my seat. When the song was over, I swear it looked like she lip-sang the last note. But I shook my head again and said, "Nahhhh, they couldn't do that!"
Yes, they could and yes, they do.
I soon found out that many of my beloved characters on Broadway had vocals that were enhanced or dubbed in. Remember River Dance???… I was told that even the sound of their dancing taps were pre-recorded and dubbed in during the live show! Phantom's Christine was no different.
I felt betrayed!
I was aghast. I felt so betrayed. It was like finding out that my favorite athlete had taken steroids.  
I wanted to thereby decree full disclosure… that every Broadway show ticket read something like a nutrition label, that the buyers deserved to know upfront that they paid $137.00 to watch miming singers. It was only fair.
But wait, what about our side of the story?
Now, the more pragmatic directors, music directors, and actors I talked to said that the practice was industry norm. It was hard to have singers perform on such an intense level every night, 8 shows a week. It was a business; tickets had to be sold and quality control was vital to keep a show open. 
Wow! This is where I clearly feel like an alien.
And it's not just Broadway
The recording industry is riddled with lies that it feeds hungry music lovers and concertgoers.  Lip-syncing is commonplace and using Auto Tune software for live performances is expected.
Even Beyoncé lip-sang the National Anthem at Obama's inauguration. And there are even rumors that pitch-correcting software is used on shows such as The X-Factor, American Idol, and The Voice.  They may deny using Auto-Tune… but they never say anything about not using other enhancement software programs. 
Check out this detailed news report on the topic…
So why does this matter?
For the same reason that there has been an influx of so many ad campaigns unveiling the before photoshop images of fashion models. 
– To tell the truth
– To embrace imperfection
– To balance the perception of impressionable minds
– To give well deserved acknowledgment to those whose talent and dedication is truly unique
– To build trust
The same may be done with singing…
 – Let's favor the performer who refuses to use auto-tune and lip-syncing for recordings and performances.
 – Let us request that we as concertgoers are told if a artist is going to lip-sync during the concert.
 – Let us support the vocal longevity and artistry of our favorite singers by being willing to pay higher ticket costs, knowing they are performing less shows in a calendar year in order to remain healthy and authentic.
And for our young singers…
– Let us help our young singers to develop and train their voices for a lifetime of singing rather than pushing them through the pop music mill with little regard for developing pitch accuracy and a healthy vocal belt.
 – Let us encourage young singers to sing repertoire that is fit for their voice and not have them feel pressured to mimic technically altered recordings.
– Let us support them in performing when they are ready and all can feel confident and proud of their work. 
– Let us give them a chance to feel and hear their voice without amplification, speakers, and/or monitors.
– Let us allow them to fall in love with and know their unique instrument in an intimate and personal way…. understanding imperfections is part of the journey.
As I sat in a Colorado movie theater and watched a live-stream production of Rusalka from the Metropolitan Opera in New York City, after three hours of performing, the lead tenor, Piotr Beczala, sang the last aria and he splatted the high note. He was composed, stayed dramatically engaged, but the vocal quality of that final note was not perfect.
And you know what? It's okay.
(BTW. I love that traditionally opera does not use mics. It makes it a beautifully vulnerable and honest exchange.)
I grew up with my Mom saying, "Nobody sings a 10 everyday, not even the pros."
Think about Babe Ruth's batting average…
Thomas Edison…
Walt Disney…
John Grisham….
…Rocky Balboa…
Imperfection is a part of reality. Reality is a beautiful thing. 
[Tweet "You were born to real, not to be perfect… yes, even in singing. "]
Singing is an amazing journey, an art to be mastered.  
If you choose it as a lifestyle, as a profession, mastery comes from deep passion, practice, study, dedication, commitment and great sacrifice.
As far as I am concerned… faking it on stage is a lie. I didn't land the role of Christine in Phantom. It is probably a good thing – I know myself, I could never pretend to sing anything.
Mine is a different path, one whose walkway is riddled with pot- holes, detours, and imperfection.
And I wouldn't have it any other way.
This is a touchy subject in the industry. I would love to know your thoughts.
Please share your feelings in the comment section below. 
Let us embrace our imperfection while we strive for mastery!
Happy singing!
xoxoxox
Tricia
P.S. Would you like to take voice lessons?
Email me today for your free 30-minute singing lesson and voice assessment in-studio or via skype – my email: triciapine@rejoiceinyourvoice.com
I look forward to hearing from you! 
Resources:
http://www.inrumor.com/in/people/are-american-idol-bosses-decided-to-auto-tune-the-songs-from-the-show/
http://www.cbsnews.com/news/beyonce-admits-inauguration-day-lip-sync-says-shell-absolutely-be-singing-live-at-super-bowl/
http://www.accessatlanta.com/gallery/entertainment/photos-famous-singers-caught-lip-syncing/gCFgd/#4073620
http://www.wqxr.org/#!/story/307723-microphones-opera-reverb-static-and-feedback/
https://www.telecharge.com/Broadway/The-Phantom-of-the-Opera/Schedules-Prices
http://getbusylivingblog.com/famous-people-who-found-success-despite-failures/
http://www.phantomoftheopera.com/modules/article/view.article.php/c6/17