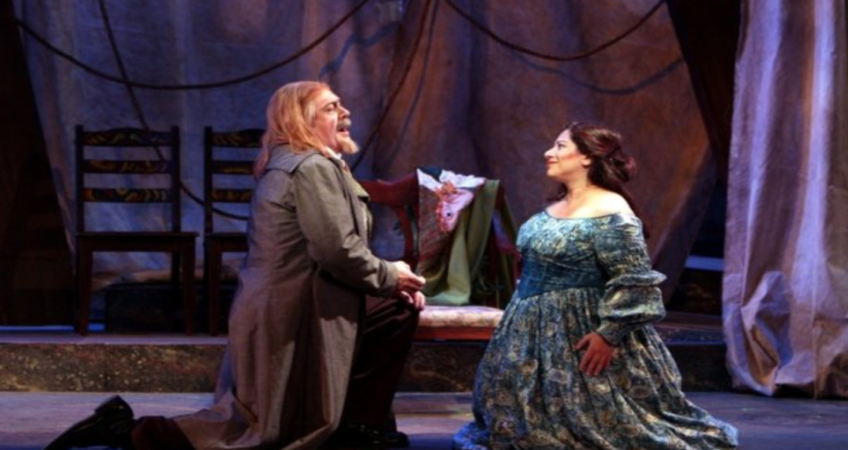 Interview with Singer, Director, Instructor – Doug Nagel – Rejoice In Your Voice™ Masterclass Podcast
Welcome to the Rejoice In Your Voice™ Masterclass Podcast, where I interview industry professionals, asking important questions of conductors, agents, singers, coaches, teachers, and directors, sharing powerful knowledge to help you craft your path to performing success!
Today, I am excited to introduce you to Doug Nagel. He is an accomplished vocalist, director, and teacher.
Click "play" button below to listen to interview. 
[hb-single-audio aid="2″]
Douglas has performed well-loved Baritone roles for regional opera companies across the US, roles including Don Giovanni, Bartolo in the Barber of Seville, Germont in La Traviata, Figaro in the Marriage of Figaro, and the list goes on and on…
His director repertoire is equally as impressive, with productions such as Madame Butterfly, Tosca, Girl of the Golden West, Elixir of Love, and many more. He recently retired as Artistic Director of Rimrock Opera in Montana.
I was lucky enough to work with Douglas as my director during his years in Southern Oregon, as he staged the successful productions of La Boheme, Die Fledermaus, and The Merry Widow.
Doug just wrapped up his school year as Assistant Professor of Voice and Choral Studies at Montana State University in Billings and is currently joining West Bay Opera's cast of The Magic Flute, singing the role of The Speaker.
Click on the podcast above to hear what Doug has to say about…
– managing performance nerves
– must-have business skills
– the solution to a common mistake young artists make
And Doug shares his best practices of…
– learning music
– developing a character
– how to find balance in thriving creative life 

Click here for  more information about Doug's upcoming performance in West Bay Opera's production of The Magic Flute: May 23rd, 25th, 31st and June 1st. 
My intention is to give you valuable tools to help you live the thriving singer's life you deserve. 
Please share what information from the interview was most valuable to you.
And…
I would love to know what questions you would like me ask in the future.
How can I help you craft your path to performing success?
Happy singing!
xoxoxox
Tricia
P.S. Would you like to take voice lessons?
Email me today for your free 30-minute singing lesson and voice assessment in-studio or via skype – my email: triciapine@rejoiceinyourvoice.com
I look forward to hearing from you!