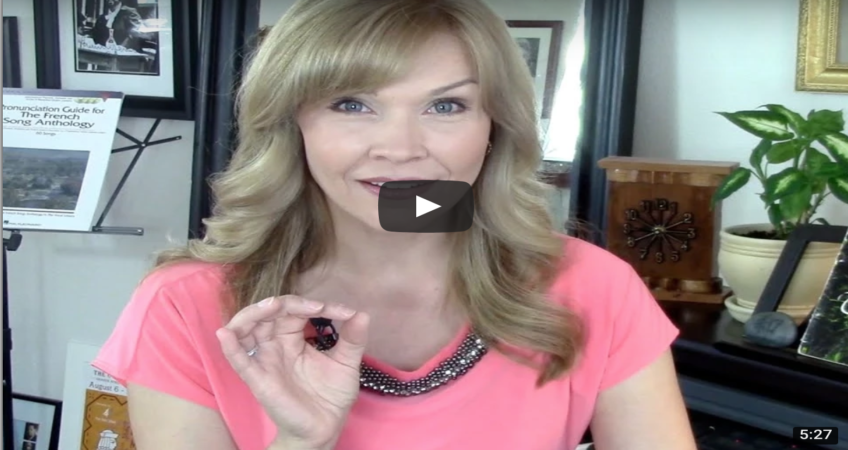 Wanna sing BIG? Start small! Learn the secret of a tiny head voice!
The big deal about singing small… how a tiny head voice…
or A.K.A. Cuperto… can help you!
Watch American Idol, The Tony Awards, Grammys, or an Opera production and you'll agree that it is the loud, sustained high notes that bring people to their feet.
The singer's unbridled belt is met with cheers and whistles. And perhaps for those that desire to make their own "joyful noise," this gift of wild applause gives them a portion of the artist's own courage, vulnerability and freedom.
Because our mainstream culture encourages singers to deliver a high chest voice belt, many vocalists – student and professional – are "muscling" their way through their own singing, bringing unwanted tension, pressure, or "weight" to their vocal production.
This added pressure may show up in the voice as…
– Fatigue
– Hoarseness
– Raspy tone
– Large vibrato
– Loss of range
– Lack of unity between registers
– Strained high notes
While it may appear to be counter-intuitive…
I believe the foundation for successfully singing bold high notes is to start small.
I have found in working with my students that developing a keen sense of how the sound in made on the minutest level brings great awareness and health when creating a full vocal sound.
One concept that that supports this intimate study is Cuperto.
[Tweet "If you want to sing big, start small! Discover Cuperto. "]
My world-class teachers taught me about Cuperto, or singing with a tiny head voice.
Cuperto vocal placement is a wonderful way to discover how to produce an easy tone with flexibility and clarity from throughout the vocal range.
Cuperto, as New York City voice teacher, David Jones writes, is "singing through a tiny mouth space with a large throat space." And he goes on to say, "It is the very secret to giving a singer a professional sound without creating layers of tension on the larynx." Click here to read the full article.
What's so great about Cuperto?
It is created with…
– Low intensity
– Efficient vibration
– Open throat
– Lifted soft palate
– Deep core connection
– Tiny mouth space
Click below and watch exercises to help you discover Cuperto…
When we ignore the quiet, detailed workings of our voice we may unknowingly push or "muscle" our way through our singing. We may add unnecessary weight or pressure.
This tension may rob us of our vocal purity and flexibility.
It may even steal our singing longevity.
If you want to sing those crowd-pleasing, show-stopping notes…
– Start small
 – Get quiet
 – Move slowly
 – Caress your voice with Cuperto exercises
– And have fun!
Explore your Cuperto register… it may be the way for you to have people on their feet again and again as you share your voice with courage, vulnerability and total vocal freedom. 
I would love to hear from you in the comment section below and please share this post with your friends 🙂 
Until next week… Rejoice In Your Voice™!
xoxoxox
Tricia
P.S. Would you like to take voice lessons?
Email me today for your free 30-minute singing lesson and voice assessment in-studio or via skype – my email: triciapine@rejoiceinyourvoice.com
I look forward to hearing from you!