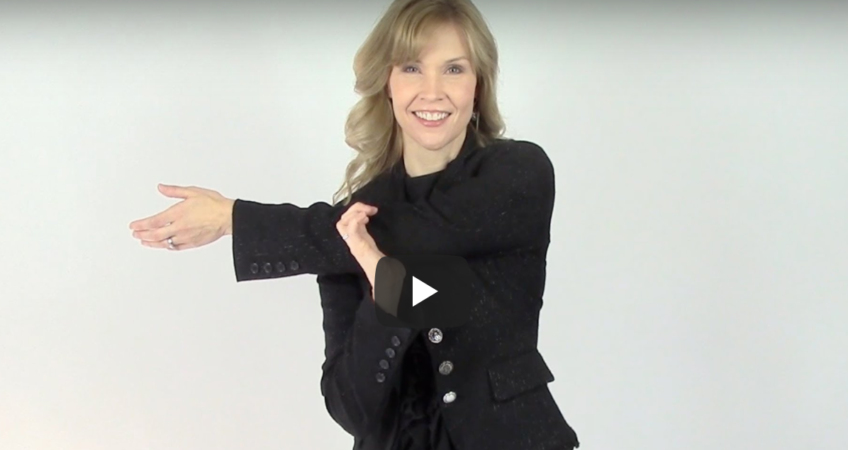 Singing Lessons: This Full Body Warm-up Will Help Open Up Your Voice – Part 1
Click video above to hear about my new free warm-up series that will improve your singing. 
Want to sing better?
Try this full body warm-up before singing and notice how your sound improves. 
As a singer, actor, or public speaker, you are your instrument.
We are very much like athletes… conditioning our bodies and minds, fine-tuning our skills for peak performance. We cultivate stamina, endurance, flexibility, and expect consistent results.
Unnecessary tension may hinder our true voices from being expressed. But like an athlete, a good warm-up may unleash potential and positively impact our process, as well as help in meeting our goals.
It is for this reason that over the next few weeks, I am sharing with you a series of warm-ups that will…
 – alleviate tension
 – enhance focus
 – encourage space for a relaxed and open sound
Staying in alignment with my Complete Singer System™, I will give you warm-up suggestions for your body, mind, and voice, preparing your entire instrument to sing your favorite music.
I advise that you warm-up all three areas, body, mind, and voice, before practicing, rehearsing, auditioning, teaching, or performing. I also encourage you to warm-up the mind and the body before you warm-up vocally.
Today we begin the series with an easy, but comprehensive, body warm-up. It will work out the kinks, center your breath, and get you relaxed and ready to sing.
Your Rejoice In Your Voice™ assignment is to watch my instruction warm-up video below, try it out, and let me know how it goes:) 
See you next week for Part 2 of my warm-up series. 
Have fun, happy singing, and always Rejoice In Your Voice™!
xoxox ,Tricia
Click video below to watch the full-body warm-up that alleviates tension, connects you to your breath, and opens-up your sound.