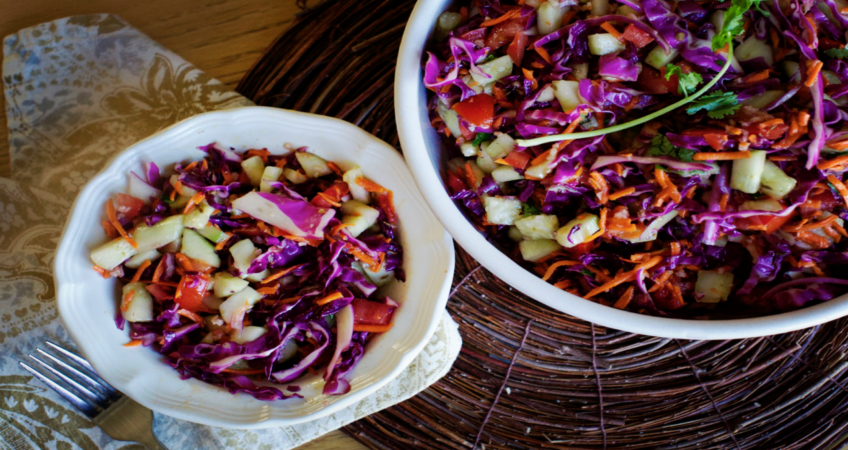 Cabbage Salad Recipe: A Delicious and Healthy Crowd-Pleaser
Cole Slaw – Serves 2
2 cups purple cabbage, shredded
1 large unpeeled cucumber, diced
1 large shredded carrot
1/4  shredded onion
1 ½ tablespoons cumin seeds
1 ½ teaspoons ground cumin
3 ½ tablespoons fresh-squeezed lemon juice
1/2 cup diced tomato
3 tablespoons Nama Shoyu
OR 1 teaspoon Celtic sea salt
1/3 cup olive oil
1 tablespoon minced garlic
Combine the above ingredients in a serving bowl. Mix and serve.
From: Raw The Uncook Book New vegetarian Food For Life By Juliano with Erika Lenkert
* my variations ~
Double cabbage
Use half the amount of cumin seeds
Use a mixture of half lime juice and half lemon juice
Prefer using salt to the Nama Shoyu
Add cilantro
Enjoy!
If you have any variations that you want to add – please share below!